News
Consultations with Vaidya Saurabh Sharma 4 to 7 October 2023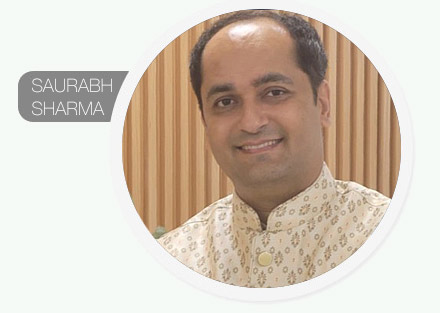 On Wednesday 4th October (from 2.30pm), Thursday 5th October, Friday 6th October and Saturday 7th October 2023 (morning), Vaidya (*) Saurabh Sharma will be advising during the consultations of Dr. Sophie Beall.
(*) Indian Ayurveda Expert
Dr. Saurabh Sharma (B.A.M.S, PGDHM) is an experienced ayurvedic doctor with extensive knowledge of pulse diagnosis.
Procedure of the consultation: 20 - 30 minutes with Dr. Sophie Beall and Vaidya Saurabh Sharma followed by 20 - 30 minutes with an expert in ayurvedic diet and lifestyle.
Price: CHF 175.- for the first consultation, CHF 150.- for a follow-up consultation. This does not include the herbal preparations which might be prescribed.
Information and appointments: by phone on +41 41 825 07 00 or via email at reception@ayurveda-seelisberg.ch
Dr. Saurabh Sharma (B.A.M.S, PGDHM) is currently working as Medical Director at the Maharishi AyurVeda Hospital in Delhi.
He is a well-known personality worldwide and gives international lectures, TV and radio broadcasts.
He accompanies Ayurveda consultations in many European countries and has trained thousands of doctors around the world. He has also published articles in leading journals.
He is considered one of the most experienced ayurvedic practitioners in the field of lifestyle disorders and chronic diseases and received the "Best Ayurvedic Doctor Award" given by the Bharitya Chikitsak Ratna Award.
The main areas of his professional specialization are: pulse diagnosis - ayurvedic diet and lifestyle - Panchakarma therapies - ayurvedic herbal remedies - Rasayanas and Vaajikarna - Yoga, meditation and spiritual growth.